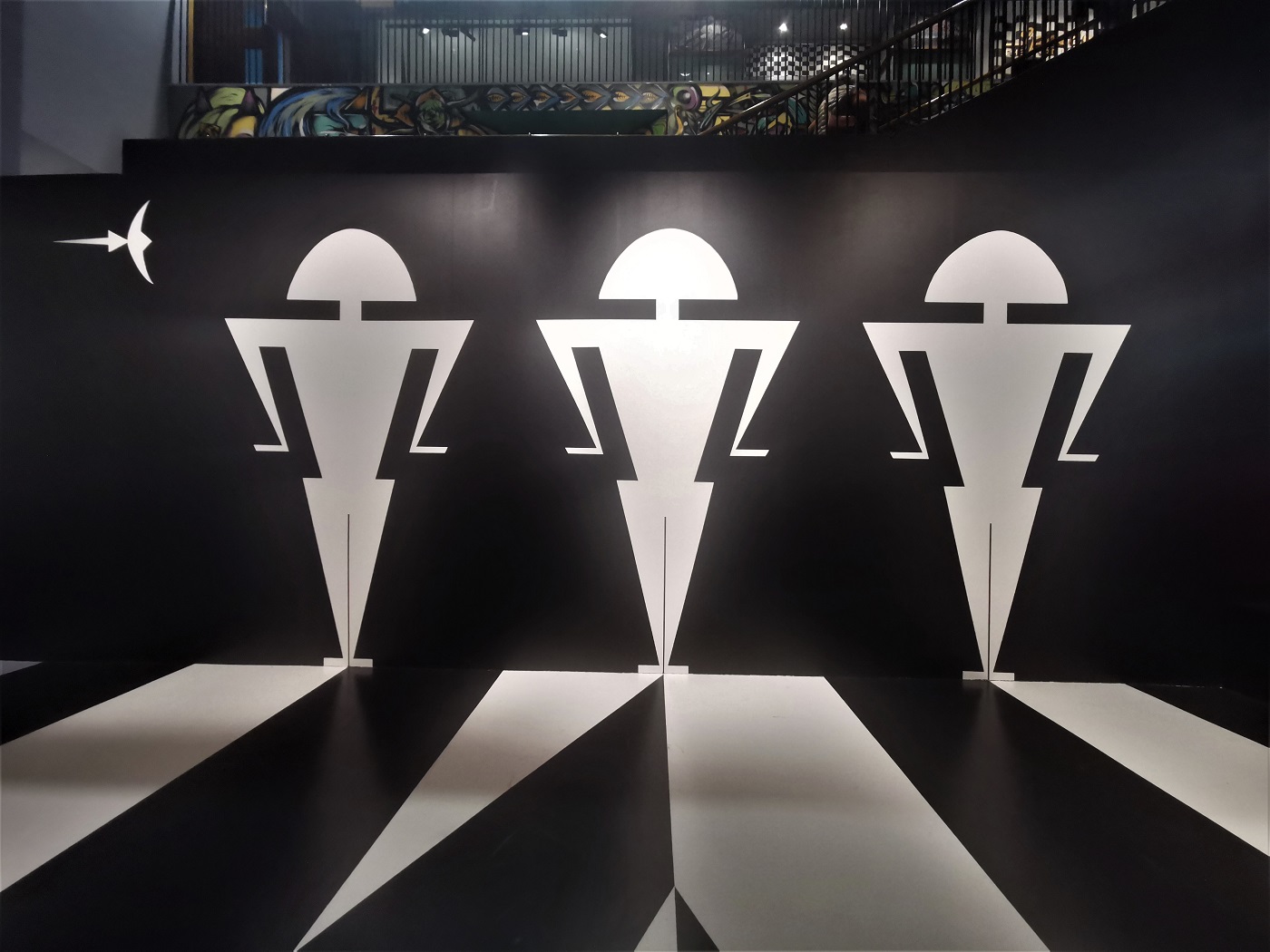 Benjamin Work, Motutapa II, 2021, (installation), photograph: Canterbury Museum
Drawing inspiration from the Museum's collection of 'akau tau, Work created the impressive floor-to-wall Motutapu II, a metaphoric gateway marking arrivals and departures of voyaging vaka (the title refers to a pan-Polynesian concept of sacred sanctuary islands encountered prior to arriving at the mainland). The mural extends from two orange diamond shapes, described by Work as 'matapā' or 'eyes of the pā', with vertiginous, interlocking blocks of black and white leading the viewer towards either end of the hall. At the eastern end, a māhina (moon) glows in mottled orange, while to the west, a Tropicbird soars above three figures symbolising Tonga's Chiefly lineage.
Street Art academic Reuben Woods on Canterbury Museum's Hāka: Street Art Revealed and Benjamin Work's Motutapu II.
June 2021 Edition SEE IT HERE.