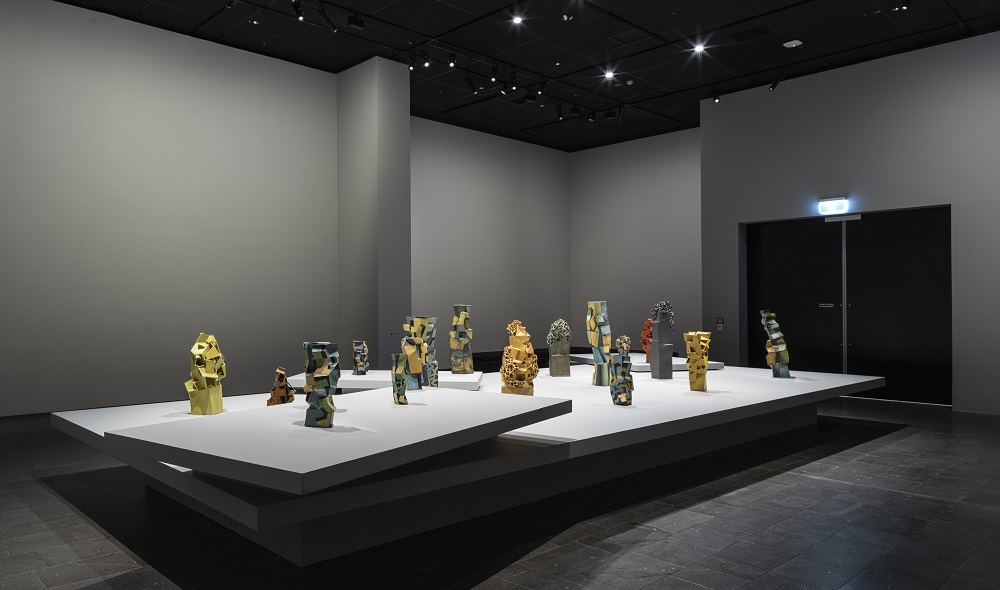 Cheryl Lucas'Subterfuge, (installation), Christchurch Art Gallery Te Puna a Waiwhetū, 2022. Photograph: John Collie
'With the making of the Subterfuge works I tried not to think too hard, I was searching for a randomness of things similar to the divaricating plant structures common to Aotearoa New Zealand. The off centre, irregular branched angles of the growth structure, creating not only a dense protective fork, but this also fulfilling a traditional compositional device to create a sense of movement by shifting everything just off the median. At the end of each day I took photographs of the work in progress, to contemplate and further understand where I would with it next. Once upon a time I would start with a drawing but the nature of this work is about making something happen from the material influencing the form, a resolution of form wasn't going to happen doing a preparatory drawing. ' Cheryl Lucas on her installation, Subterfuge.
October 2022 Edition SEE IT HERE.