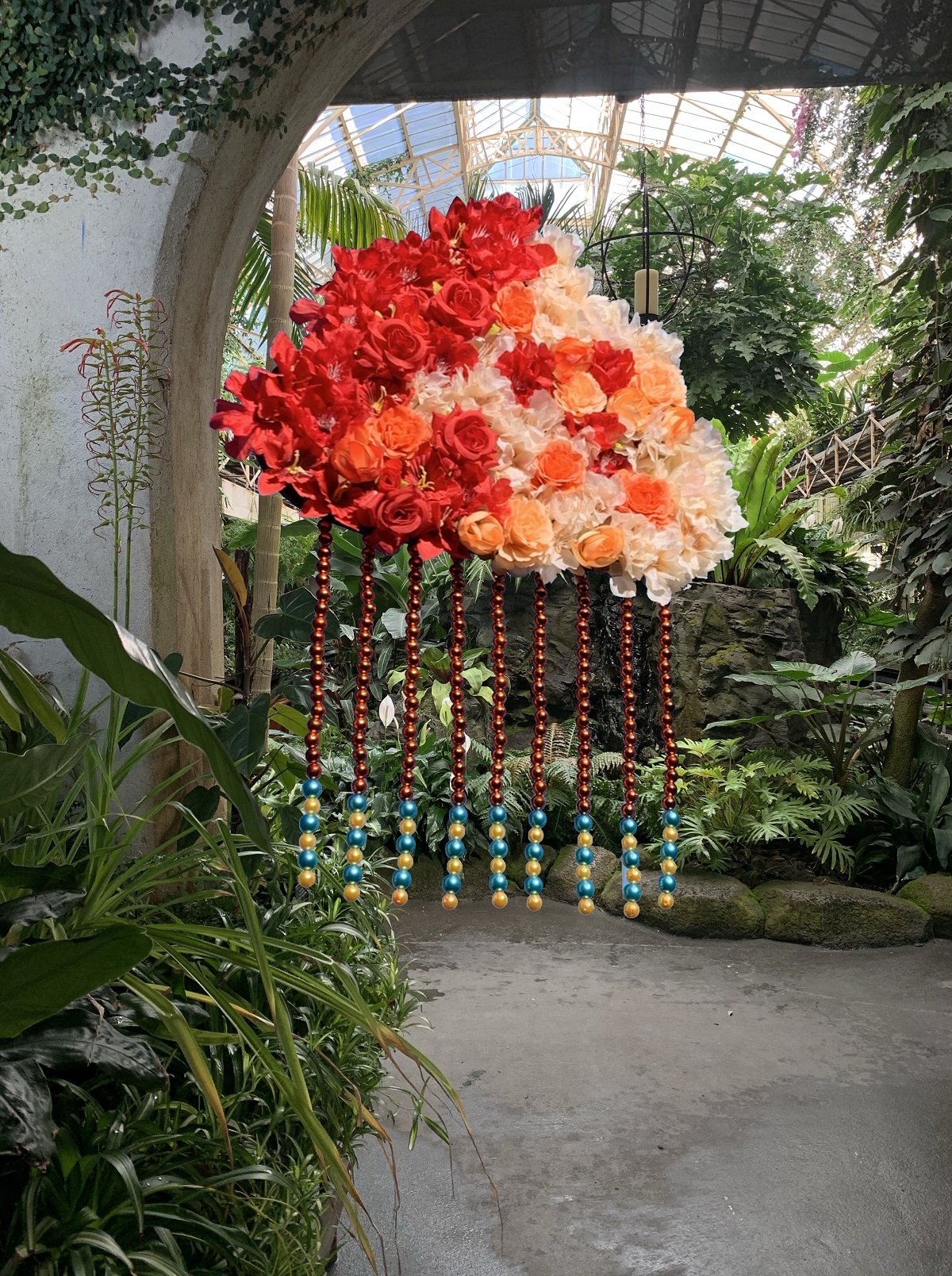 IMAGE: Sione Monū, site render for 'AoKakala Ōtautahi. Courtesy of the artist and SCAPE Public Art.
SCAPE Public Art's managing curator Jamie Hanton describes its 2021 Season, Shadow Cast as aiming to introduce elements of mystery and moments of revelation to the city. 'Shadows Cast takes the shadow as its point of focus, exploring the possibilities of shifting identities and new roles for our city. The shadow is a space of potential.' Commissioned by SCAPE in 2021is Sione Monū an artist of Tongan diaspora based in Auckland, working across a range of arts practice; photography, moving image, and adornment. For SCAPE Public Art's 2021 season his work responds to Cunningham House in the Botanic Gardens in Ōtautahi. Hanton notes: ' Monū is working with traditional adornment and beading and flower work as costuming that expands into cloud forms. As an installation in Cuningham House it is a crossover of botanic and floral histories.'
November 2021 Edition SEE IT HERE.