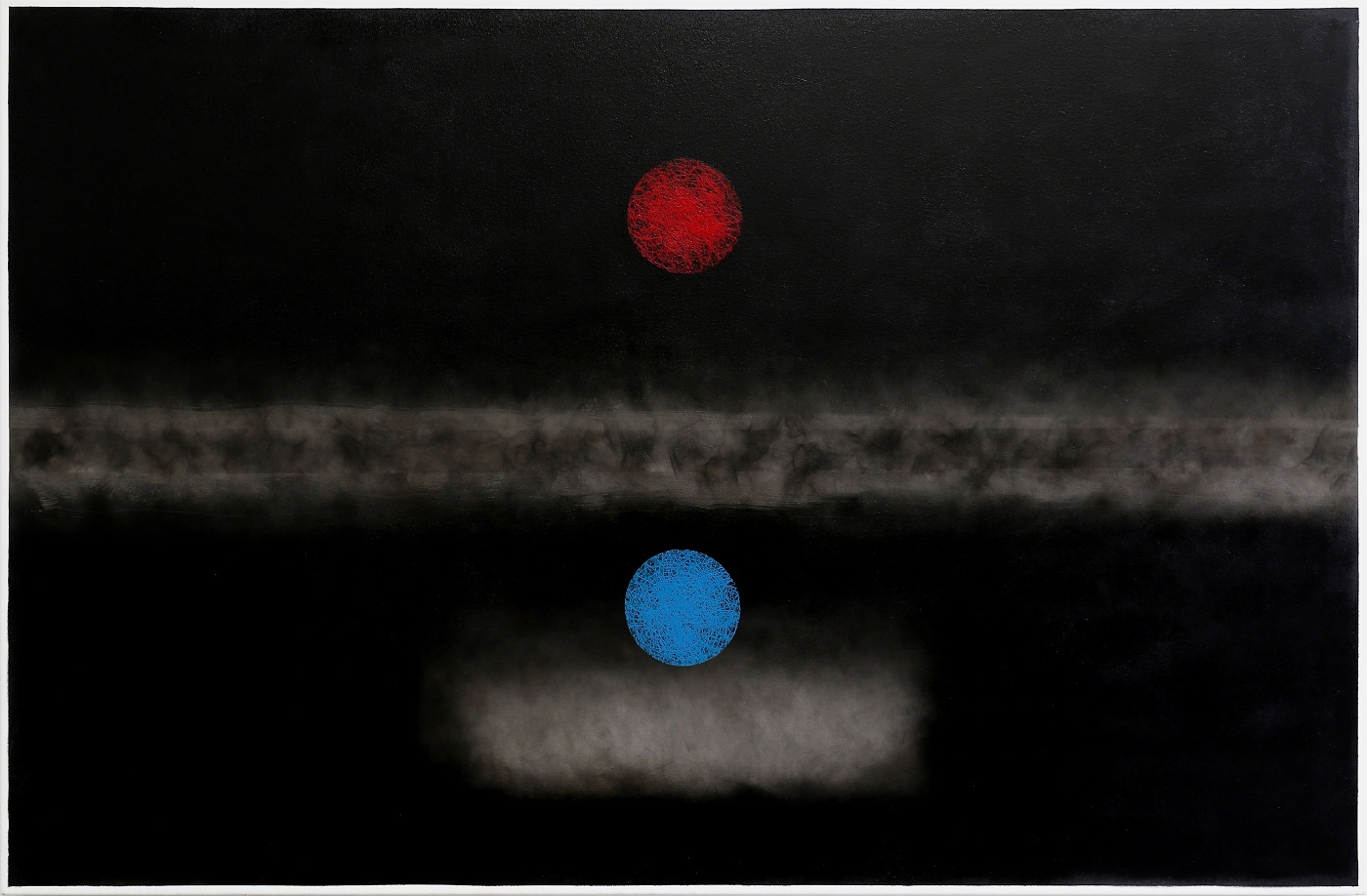 Kulimoe'anga Stone Maka, Kumi ē Manatu, 2021, smoke, enamel on spider web on canvas, courtesy of the Jonathan Smart Gallery, photograph, Vicki Piper.
Nina Oberg Humphries has recently opened Fibre Gallery at 285 Cashel Street in the central city of Ōtautahi, a gallery space for Pacific artists and education. The first of its kind in Te Wai Pounama the South Island, it is an exhibition space and centre that she describes as 'dedicated to the display of community engaged digital and heritage artworks by Moana creatives.' Its opening exhibition featured the work of three prominent senior contemporary Pacific artists: Filipe Tohi, Dagmar Dyck and Kulimoe'anga Stone Maka, in a group exhibition thematically titled and representing the gallery's agenda and politics, Patterns of the Past – Formating the Future. Oberg Humphries emphasizes the gallery's role: 'We are a distinctively moana gallery showcasing Pacific artists from throughout Aotearoa with 50 % centred on South Island artists.'
August 2022 Edition SEE IT HERE.