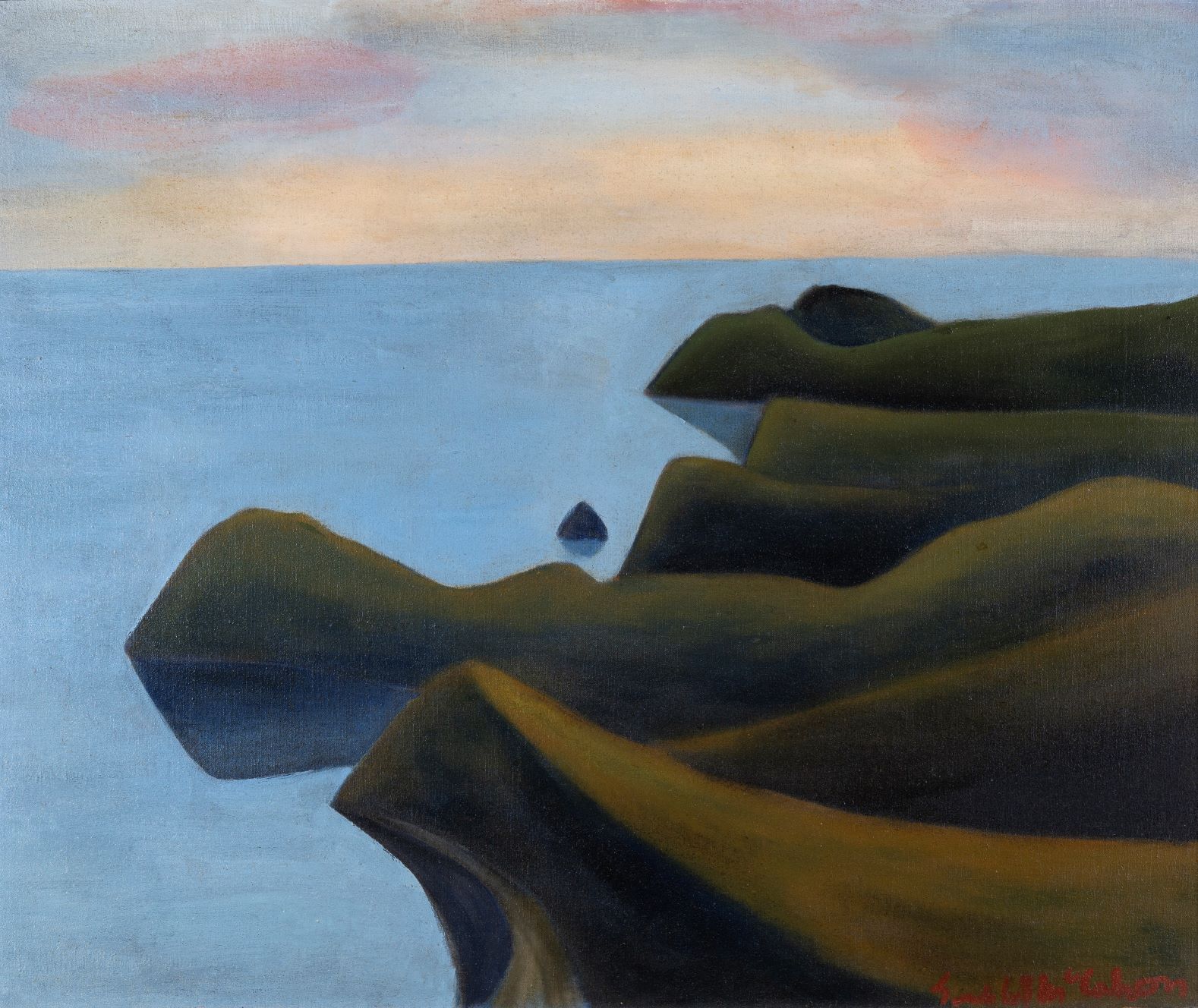 Susan's younger daughter and advisor in the care of the collection to the Ravenscar Trust Frances Lojkine discusses the McCahon acquisitions as significant to Susan and Jim Wakefield's plans for a cohesive collection of New Zealand art characterised by its numerous conversations between works and their personal relationship with the collection. 'They bought a painting of Taylors Mistake by McCahon and then another four paintings by him. McCahon's, Taylors Mistake, was the first McCahon purchased. It used to be in the master bedroom and the view from that room is the view in the painting across Taylors Mistake and the Banks Peninsula headlands. That led to the other McCahon purchases of North Otago and South Canterbury and the small waterfall. The first McCahon was purchased before they had the house in Scarborough built and the other four purchased with the notion of a collection in mind.'
Ravenscar House and its collection open to the public in early November in Ōtautahi Christchurch.
October 2021 Edition SEE IT HERE.