Reviews
ArtBeat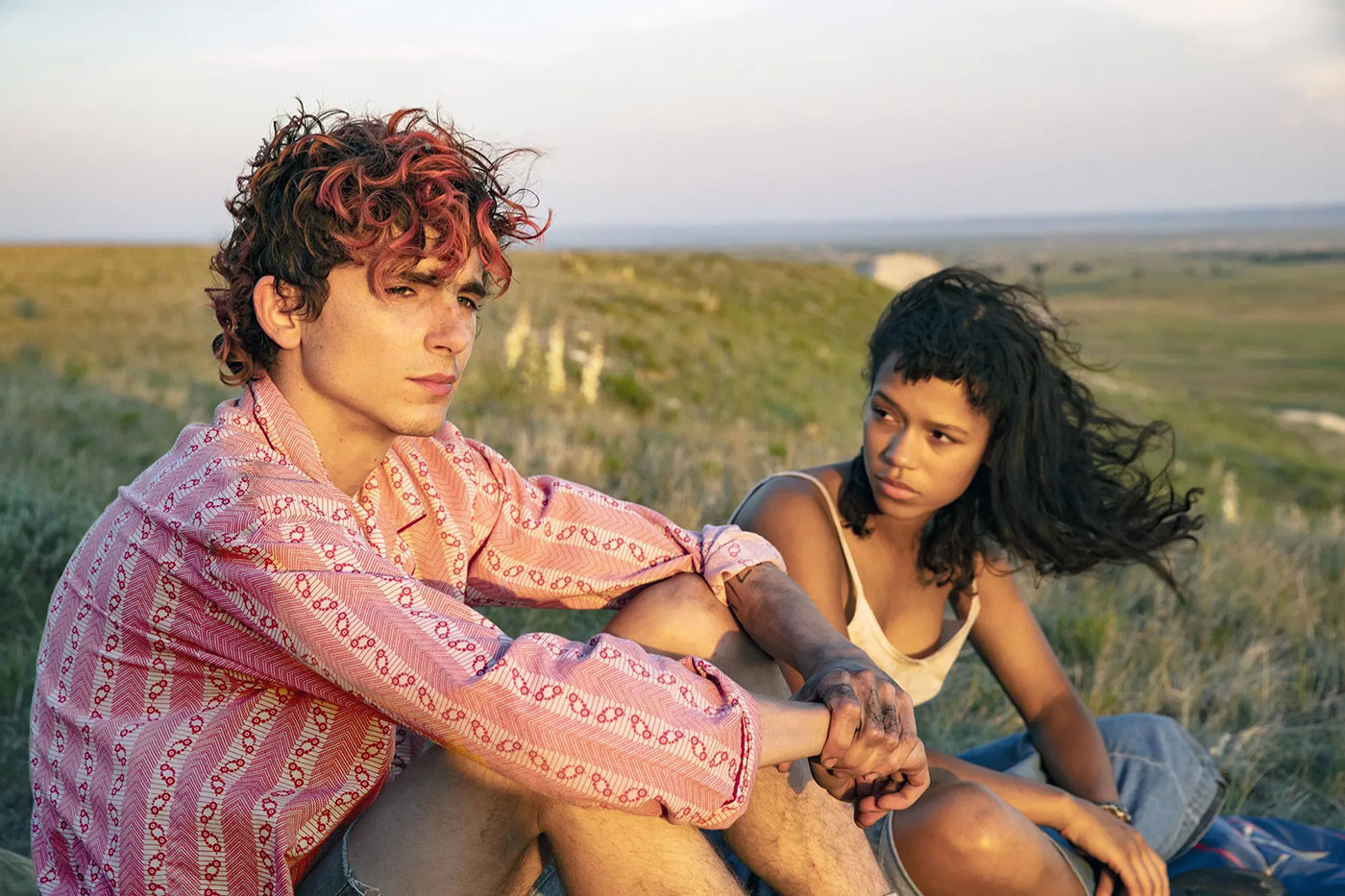 Director Luca Guadagnino's cobalt blue and amber palette film is an achingly beautiful, horrific American road movie which circles the notions of desire and identity and investigates the ways in which society consumes people.
Guadagnino is a truly cosmopolitan director and, crucially, a horror obsessive with both a profoundly philosophical eye and a refreshingly compassionate outlook. His sumptuous films consistently take a number of visual and editorial risks so it's not surprising to learn that much of their structure is engraved from the "unexpected things that happen on set" during post production. As acute exactitude was a critical element in the world building of the film's 1980s setting ("set during the epoch, not about the epoch, like some recent films", the director says) we're treated to a gorgeously gaudy glut of, for example, Dokken and Cyndi Lauper t-shirts.
It was restorative to finally see low income housing being represented authentically in a Hollywood film, particularly after the beautiful but bourgeois interiors of Guadagnino's previous films. Actor Taylor Russell's often lamented, conspicuously high bangs were accurately based on those of the character Stacy Hubka from Jonathan Demme's The Silence of the Lambs. Guadagnino's love of Demme's cinema (he wrote his university thesis on the director) showed him that important, even political, filmmaking could breathe just as easily in the mainstream as in the so-called art house.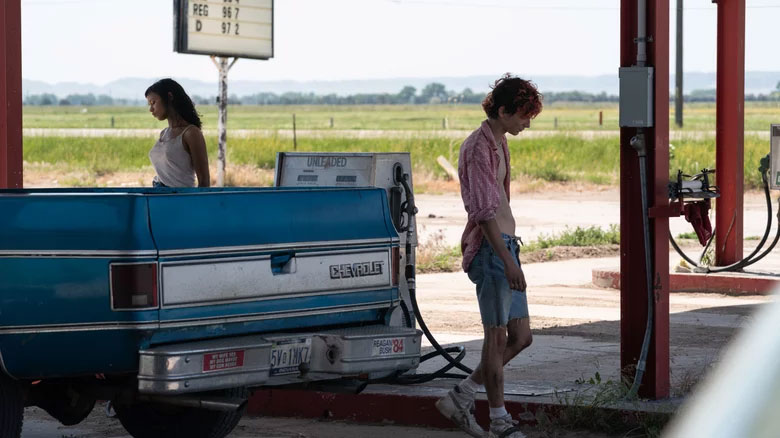 The director has referred to gardening as the most invaluable practice when preparing to direct films, as it teaches one the importance of being patient. As Guadagnino has cited Judith Butler's book Bodies that Matter as a favourite, it's enthralling to witness the author's notion of gender performativity crystallised in a film distributed internationally by behemoth studio Warner Bros.
The importance of youth in Guadagnino's cinema cannot be underestimated, even though the film offers a mercifully adult take on the young adult novel of the same name by Camille DeAngelis. In the most perfect cannibal film since Antonia Bird's Ravenous, Taylor Russell and Timothée Chalamet deliver uncannily emotional performances as feral heartthrobs searching for a sense of identity. However, Mark Rylance's meticulous construction of his Sully character rightfully hogs the limelight and will have you hiding under the covers at his (albeit endearing) creepiness. Trent Reznor and Atticus Ross deliver a chillingly sparse yet organic score, atypically based around a recurring acoustic guitar motif. The score's tender moments perfectly capitalise on what it means to be young and in love. Reznor, in particular, was an impeccable choice for the film's composer due to his lifelong quest to experimentally harness his own plethoric angst.
Bones and All, 2022
Directed by Luca Guadagnino
Starring Timothée Chalamet andTaylor Russell, as well as Mark Rylance, Michael Stuhlbarg, André Holland, Chloë Sevigny, Jessica Harper, and David Gordon Green.