Blog
ArtBeat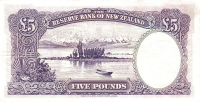 Recently opened at the Ashburton Museum, Bobbie Barwell: Capturing People and Places, documents the life of Ashburton photographer, Bobbie Barwell, (1898 – 1985), with attention on her work from the 1930s and 40s.
Bobbie Barwell: Capturing People and Places is curated by Senior Museum staff member, Maryann Cowan, authoritatively documenting Barwell's life and times, featuring her photographic prints, camera and accessories and detailing her photographic practice in Ashburton. (In addition to her photographs, the exhibition also includes a collection of pen and ink drawings and sketches by Barwell from 1911-1930).
Barwell established Barwell Studios in Ashburton, purchasing Vita Studio from the estate of the late photographer C. A. Cooper in December 1931. Her decision followed her time with Clifford Studios in Cashel Street, Christchurch, and Denton-Tesla in Wanganui, which had closed in 1930, Barwell Studios becoming the first photographic business in Ashburton to be purchased and managed by a woman.
Through the 1930s and 40s Barwell Studios fulfilled all the traditional tasks of professional photography, specialising in studio portraits, weddings, businesses, sports, events and school jubilees. However, such duties were also complemented by her commitment to photography's potential as a fine art, realised through her love for the outdoors and an attitude that included her enthusiasm for skiing, tramping and driving her MG sports car.
Barwell's significance as a photographer in the 1930s and 40s is further measured in a number of famous people she took portraits of: Lady Bledisloe, wife of Lord Bledisloe, Governor General of New Zealand (1930 – 1935), John A. Lee (1891 – 1982), and Prime Ministers Peter Fraser (1884 – 1950). Arguably, her most famous subject was crime novel writer and artist, Dame Ngaio Marsh (1895 – 1982), who seemingly didn't approve of a photograph of herself in which she had sloping shoulders. Barwell altered the negatives to give her the 'nice square shoulders' she desired. She was also employed by the RNZAF during the early 1940s photographing ceremonial parades for the No.2 Elementary Flying Training School at the Ashburton Airfield.
In a wider context, her work became known nationally through her photograph of Lake Pukaki, taken in 1934, recognised as the source for the etching, featured on the New Zealand five pound note in 1940. Barwell has commented on taking this photograph: 'It was autumn and the tints on the trees on the island made a very pretty sight.' The local Member of Parliament for Ashburton at this time, (Horace E. Herring) sighted Barwell's Lake Pukaki and suggested that the Government might be interested in it for publicity purposes. It then came as a surprise to Barwell when her photograph appeared on the new NZ 1940 £5 note. The people in the foreground have been removed from Barwell's photograph and the boat is floating on the lake instead of resting on the foreshore but the composition and subject remain essentially the same. Barwell felt that she deserved recognition, but she never received any acknowledgment, remaining adamant until her death that it was her photograph and its subjects, reproduced on the £5 note.
Barwell Studios continued under her name until 1948, becoming Ayton's Studio when the new owner changed it. Highlighting the career of a contemporary female photographer, Bobbie Barwell: Capturing People and Places has been greeted enthusiastically, and although the Ashburton Museum remains uncertain of Barwell's connections to the local art scene, they are undertaking further research and possibly an exhibition that will bring this to light.
The Museum also notes that Ashburton residents are coming forward with stories of Barwell as a woman ahead of her time who had an opinion but listened to others opinions. yet, she was also a prominent resident in Ashburton, a former nursing student in the 1950s describing Bobbie Barwell as "the coolest woman in town".
DETAILS
Bobbie Barwell: Capturing People and Places
Ashburton Museum
327 West Street, Ashburton
28 September – 18 December
IMAGES
Bobbie Barwell, Lake Pūkaki, March 1934, Mrs M. A. Barwell, Barwell Studios, Ashburton, print photograph on loan from Mr B. Rickard
Horace E. Herring New Zealand £5 note, 1940