Article
ArtBeat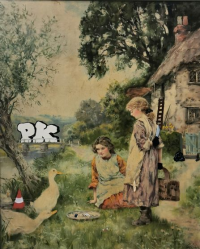 For a long time, retaining young creatives has been a problem for Christchurch, the attractive lights of more cosmopolitan destinations luring artists from all fields (looking at you Melbourne, London, and even Auckland). The desire to leave is of course a complex one, inspired by the allure of renowned artistic capitals and our relative geographic isolation, but also a perceived lack of excitement and opportunity here in Ōtautahi.
While the immediate effects of the earthquakes exacerbated this trend, with lost studios and exhibition spaces, the tumultuous events of the last decade have also provided an inspiration, emerging creatives operating with a resilient DIY spirit outside of established institutions. Graffiti, street art, skateboarding, and music scenes have given rise to diverse yet cohesive creative communities of young people reflecting the local landscape.
On Friday July 3rd, St Asaph Street skate store Outsiders played host to an example of this youthful energy, with the one-night pop-up group exhibition Haz Called a Tribe. Conceived by artist A Tribe Called Haz, the show brought together more than a dozen young local artists presenting work produced during the Covid-19 lock down period. A Tribe Called Haz had experienced an outburst of creativity during his isolation and soon found many of his friends had also been busy. Haz saw the opportunity to bring his friends together and provide a platform and in his typically laid-back style, to "just put it out there and see what happens…"
The skate shop setting proved fitting, miles away from the white cube and highlighting the easy-going approach and urban influence. An extension of the collaborative approach, Haz notes that Outsiders is essentially an extension of his circle of friends. The wine and entrées replaced by beers from a plastic chilly bin and a live DJ set. Dispersed throughout the shop, works made use of the disparate spaces, the juxtaposition as much to do with the retail environment as each other.
Although a sense of youthful and anarchic energy was evident, there was also a sense of diversity, from PK's amended thrift store painting, or the large collage by Reece Brooker and Anna Han, to Meep's defiant portrait, Style Wars surrounded by graffiti by Magnet. The influence of skate, music, tattoo and urban culture was also pervasive: Semaj's painted skate-deck Outsider 1, Haz's tattoo flash Am I Pretty?, VROD's combination of graffiti and ordinance signage, A Modern Day Slave, and Beccie B's digital illustration Snake Pit. Bren's large expressionistic dog portrait, Mark, combining oil and aerosol was an unexpected highlight that captured the spirit of the show; quirky and energetic.
Yet, perhaps the most important aspect of Haz Called a Tribe was the example it set. Of course, young people and particularly young creatives will continue to leave our city, our thirst for exploration is strong and bright lights will continue to call. But initiatives such this, where young people make things happen, with a sense of community and a definite sense of their own identity and influences not beholden to expected traditions, highlight a vital element of the city's creative profile and one that should be celebrated.
IMAGE
PK's recycled thrift store painting from Haz Called a Tribe at Outsiders. Friday, July 3rd at Outsiders, 224 St Asaph Street

Haz Called a Tribe at Outsiders