Article
ArtBeat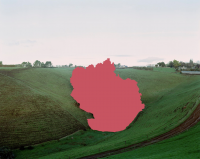 The Friends of the Christchurch Art Gallery Te Puna o Waiwhetu are holding their celebrated Auction Event featuring 40 works of art as a fundraiser in support of Ōtautahi Christchurch's public art collection in June.
Now a biennial event, the Friends' Auction Event is their major fundraiser and greatest opportunity to boost the gallery's acquisitions and its staff development fund. President of the Friends, Sarah Anderson states that 'central to the Friends' support in the current climate of low interest rates, has seen active fundraising become a particular focus for us, principally for the purchase of works for the Gallery's collection'.
Anderson notes that the Friends have purchased works for the collection since its inception in 1971. 'The highlight in 2020 was the purchase and gifting of three significant paintings from Louise Henderson's "Twelve Months" series. This could not have been achieved without the proceeds from the previous Auction Event. With an ever shrinking public purse the support we offer to the Gallery becomes progressively more vital, without this, the important work of collection-building would be adversely impacted. The auction event has a dual focus, as it both raises funds and showcases NZ/Aotearoa artists. '
For Grant Banbury, event coordinator for the 2021 auction it is his sixth for the Friends. He is also a former Friends' president and was a committee member in the 1980s and 2000s. Banbury is a long-term dedicated supporter of the Christchurch Art Gallery with a background as director of the Campbell Grant Galleries which opened in Lichfield Street in 1997.
Banbury describes the Friends' auction as 'a way of bolstering and supporting the gallery's acquisitions funds through its membership. I have a list that goes back to 1985 and the Friends have gifted or supported the purchase of 75 works for the Christchurch Art Gallery's collection and it is very broad ranging across arts disciplines; painting, ceramics, sculpture, photography and printmaking'.
He also comments that the Friends' engagement with the city's public collection has evolved over time. 'Early on the committee members would find works and gift them, but that has changed. Now it's the professional role of the gallery staff and the Friends support their acquisitions and the Friends wait to be approached, regarding the selection of works'. Moreover, as the market value of New Zealand art has continued to increase over the past decade, Banbury also emphasises the increasing importance of the Friends' support through its biennial auction.
In selecting works for the Friends' Auction Event he gives priority to both a variety of works across art practices, and the excitement in bringing younger artist's work to the Auction Event, 'those not represented in the collection'.
'Every two years we have a list of artists to support the Friends' auction and they set their own reserves on their work. Over several months, artists are approached with a formal invitation to participate and are asked to discuss it with their dealers, who are very supportive. It is a two-way relationship, as the Christchurch Art acquires works for its collection through dealer galleries.'
On the list of forty artists this year, Banbury makes note of Melissa Macleod, the 2021 recipient of the Olivia Spencer Bower Award, who currently has work in the Christchurch Art Gallery's exhibition, Te Wheke: Pathways Across Oceania. 'Conceptually her work is outstanding. The Crystal Chain Gallery are there for the first time and there is also a neon work by Wayne Youle and a beautiful ink drawing by John Pule, and large ceramic object from Nichola Shanley ' Our target for the event in 2019 was $170,000, and we are looking to match that in 2021.'
DETAILS
Auction Event: Friends of the Christchurch Art Gallery Te Puna o Waiwhetū
Friday 11 June 6.30 – 10.30pm
Auctioneer: Ben Plumbly
Viewing: Christchurch Art Gallery foyer. Wednesday 9 June to Friday 11 June
Lecture: Grant Banbury is giving a lecture at the Gallery about the auction works, Wednesday 9 June, 6pm. See:
https://christchurchartgallery.org.nz/events/introducing-the-2021-auction-event-with-grant-banb
Auction: Friday, 11 June 6.30 - 10.30pm. Christchurch Art Gallery Te Puna o Waiwhetū, cnr Montreal Street and Worcester Boulevard
IMAGES:
Peter Hawkesby, Blunted Devil Cup, 2018, ceramic
Shaun Waugh, Covenant cut-out, Moderate Red, 2012-2014, archival pigment print