ZAFFA19 Finalists Award Exhibition
Sat 02 Mar 2019, 10:00 am
Sun 07 Apr 2019, 04:00 pm
Ashburton Art Gallery
327 West St, Ashburton
Ashburton
Visual Arts, Free Entry Event,
Wheelchair access, Accessible toilets, Mobility parking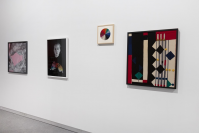 This award exhibition presented by The Zonta Club of Ashburton in partnership with the Ashburton Art Gallery showcases the works of emerging and mid-career female artists based in Canterbury. The award seeks to raise the status of female visual artists working in the wider Canterbury area and acknowledges excellence in emerging and mid-career female artists as well as providing a platform for female youth.
Zonta International strives to empower women worldwide by improving the legal, political, economic, educational, health and professional status of women at global and local levels through service and advocacy. This exhibition reflects Zonta's vision by recognising the artistic accomplishments of women who are actively contributing to and shaping our art scene and creating a bold and diverse future for the arts in Canterbury.
With over 40 works on display which showcase excellence in a variety of media, this exhibition will not disappoint. Come along to view the winning works and vote for you personal favourite.
Images
1. Melissa Macleod with her work "The Fall (#1)" (detail) Premier Award Winner 2019
2. ZAFFA19 Finalists Award Exhibition, installation image of works from left by: Edwards + Johann, Susan Badcock and Julia Holderness.