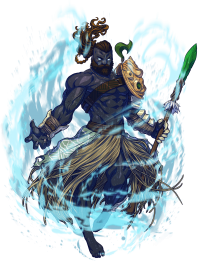 Tīrama Mai is the light festival in the Botanic Gardens for Matariki in Ōtautahi in 2021. Kiri Jarden, principle arts advisor for the Christchurch City Council is advocating for the arts to play a bigger role in the city's events. Tīrama Mai is a reimagining of previous Matariki events, focused on working with Māori artists. This is the wider role that we want the arts to have, generating work for artists through festivals.
The other major project is the Toi Ōtautahi website, which is the first stage in the implementation of the Christchurch City Council's arts strategy. Everything will be on it; listings of performances, exhibitions, jobs and Pan Arts. It will be launched in the latter part of 2021. As well as events listings, it will include partnering with national agencies to create 'how to' content, and advice for artists on contracts, copyright, supporting the intellectual property of artists and answering that question: How do I become an artist? It will be a resource that artists can use to network and learn from. Ōtautahi's tertiary arts institutions have served as an advisory group and the content is being developed by the Christchurch City Council.
There is also Go Live, a music industry event in Christchurch, holding professional development workshops and gigs around the city. It is being delivered by the Christchurch City Council's events team.
DETAILS
Tīrama Mai: Explore the lighting trails from Friday 25 June until Saturday 10 July, between 6pm - 11pm every night. Installations located around The Arts Centre Te Matatiki Toi Ora, Christchurch Art Gallery Te Puna o Waiwhetū, Worcester Boulevard, Ōtākaro Avon River, Riverside Market, New Regent Street, Victoria Square and New Brighton Pier. Tīrama Mai will conclude with a Matariki fireworks display on Saturday 10 July in New Brighton.
Go Live: See the Christchurch City Council's Facebook page: Search 'Go Live' or go to Christchurch City Council - Posts | Facebook

IMAGE
Waitī, created by Māui Studios. Ka titiro whakarunga ki tekāhui o ngā whetū. Māui Studios are storytellers working in digital media creating work from a te ao Māori perspective. They have a growing body of work in virtual reality, illustration, animation and gaming and this experience led to the invitation to create characters for each of the ten stars highlighted as part of the Council event Tīrama Mai, celebrating Te Tau Hou, the Māori New Year. Characters for Puanga, Matariki, Tupuānuku, Tupuārangi, Waitī, Waitā, Waipunarangi, Ururangi, Pōhutukawa, and Hiwa-i-te-rangi are all in development. You can discover them at Tīrama Mai, launching June 25.