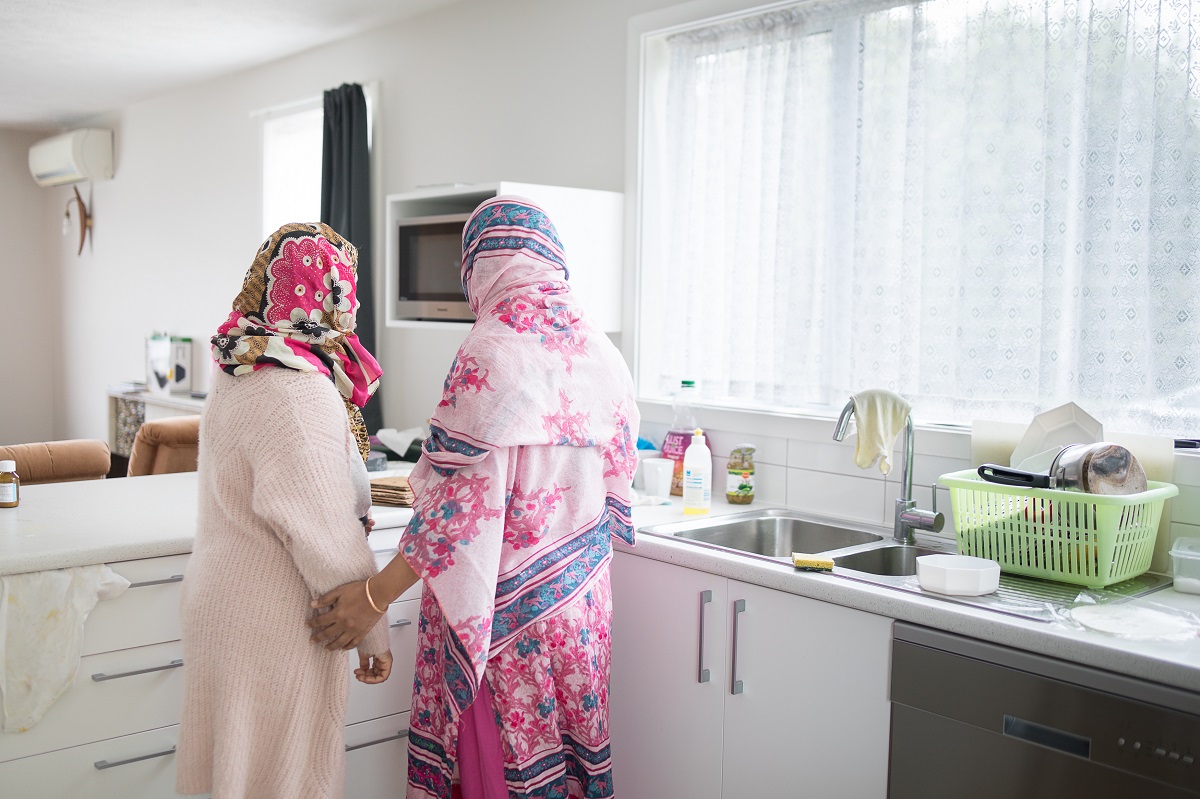 Janneth Gil, After months of being without family as a new mother and trying to realise her husband's dream of raising their daughter in New Zealand, Neha now has her closest family members with them, her mother, Shafia Begum, and younger brother Faysal. Archival pigment print on Harman by Hahnemuhle Gloss Baryta paper.
Colombian born, Christchurch-based artist Janneth Gil says that the events of 15th March in Christchurch were a reminder of the violence of her early life in Columbia, but she was heartened by the response from Christchurch residents and 'the importance of familial and community support and the connections we form with others, and how these significant relationships are imperative for us to be able to confront and rise above adversity.'
Over the past two years Gil has built and maintained a close relationship with the city's Muslim communities, creating and developing a series of projects that respond with affirmation to a greater understanding and tolerance by all communities to others. She has collectively named her projects Darkness into Light with her current exhibition at PGgallery192, Tribute: Darkness into Light, the first in a series to follow.
'Through Darkness into Light I primarily wanted to immortalise these tributes as a metaphor for human empathy, solidarity, respect and support, and to emphasise the few good aspects this tragedy brought to our communities.'
March 2021 Edition SEE IT HERE.