Monitor 3.1
View all Dates
Sat 30 Jan 2021, 11:00 am - 4:00pm
The Physics Room Contemporary Art Space
301 Montreal Street The Arts Centre Registry Additions Building (access from The Arts Centre Market Square) Christchurch 8013
Christchurch
Sun 31 Jan 2021, 11:00 am - 4:00pm
The Physics Room Contemporary Art Space
301 Montreal Street The Arts Centre Registry Additions Building (access from The Arts Centre Market Square) Christchurch 8013
Christchurch
Mon 01 Feb 2021, 11:00 am - 4:00pm
The Physics Room Contemporary Art Space
301 Montreal Street The Arts Centre Registry Additions Building (access from The Arts Centre Market Square) Christchurch 8013
Christchurch
Tue 02 Feb 2021, 11:00 am - 4:00pm
The Physics Room Contemporary Art Space
301 Montreal Street The Arts Centre Registry Additions Building (access from The Arts Centre Market Square) Christchurch 8013
Christchurch
Wed 03 Feb 2021, 11:00 am - 4:00pm
The Physics Room Contemporary Art Space
301 Montreal Street The Arts Centre Registry Additions Building (access from The Arts Centre Market Square) Christchurch 8013
Christchurch
Thu 04 Feb 2021, 11:00 am - 4:00pm
The Physics Room Contemporary Art Space
301 Montreal Street The Arts Centre Registry Additions Building (access from The Arts Centre Market Square) Christchurch 8013
Christchurch
Fri 05 Feb 2021, 11:00 am - 4:00pm
The Physics Room Contemporary Art Space
301 Montreal Street The Arts Centre Registry Additions Building (access from The Arts Centre Market Square) Christchurch 8013
Christchurch
Sat 06 Feb 2021, 11:00 am - 4:00pm
The Physics Room Contemporary Art Space
301 Montreal Street The Arts Centre Registry Additions Building (access from The Arts Centre Market Square) Christchurch 8013
Christchurch
Sun 07 Feb 2021, 11:00 am - 4:00pm
The Physics Room Contemporary Art Space
301 Montreal Street The Arts Centre Registry Additions Building (access from The Arts Centre Market Square) Christchurch 8013
Christchurch
Mon 08 Feb 2021, 11:00 am - 4:00pm
The Physics Room Contemporary Art Space
301 Montreal Street The Arts Centre Registry Additions Building (access from The Arts Centre Market Square) Christchurch 8013
Christchurch
Tue 09 Feb 2021, 11:00 am - 4:00pm
The Physics Room Contemporary Art Space
301 Montreal Street The Arts Centre Registry Additions Building (access from The Arts Centre Market Square) Christchurch 8013
Christchurch
Wed 10 Feb 2021, 11:00 am - 4:00pm
The Physics Room Contemporary Art Space
301 Montreal Street The Arts Centre Registry Additions Building (access from The Arts Centre Market Square) Christchurch 8013
Christchurch
Thu 11 Feb 2021, 11:00 am - 4:00pm
The Physics Room Contemporary Art Space
301 Montreal Street The Arts Centre Registry Additions Building (access from The Arts Centre Market Square) Christchurch 8013
Christchurch
Fri 12 Feb 2021, 11:00 am - 4:00pm
The Physics Room Contemporary Art Space
301 Montreal Street The Arts Centre Registry Additions Building (access from The Arts Centre Market Square) Christchurch 8013
Christchurch
Sat 13 Feb 2021, 11:00 am - 4:00pm
The Physics Room Contemporary Art Space
301 Montreal Street The Arts Centre Registry Additions Building (access from The Arts Centre Market Square) Christchurch 8013
Christchurch
Sun 14 Feb 2021, 11:00 am - 4:00pm
The Physics Room Contemporary Art Space
301 Montreal Street The Arts Centre Registry Additions Building (access from The Arts Centre Market Square) Christchurch 8013
Christchurch
Mon 15 Feb 2021, 11:00 am - 4:00pm
The Physics Room Contemporary Art Space
301 Montreal Street The Arts Centre Registry Additions Building (access from The Arts Centre Market Square) Christchurch 8013
Christchurch
Tue 16 Feb 2021, 11:00 am - 4:00pm
The Physics Room Contemporary Art Space
301 Montreal Street The Arts Centre Registry Additions Building (access from The Arts Centre Market Square) Christchurch 8013
Christchurch
Wed 17 Feb 2021, 11:00 am - 4:00pm
The Physics Room Contemporary Art Space
301 Montreal Street The Arts Centre Registry Additions Building (access from The Arts Centre Market Square) Christchurch 8013
Christchurch
Thu 18 Feb 2021, 11:00 am - 4:00pm
The Physics Room Contemporary Art Space
301 Montreal Street The Arts Centre Registry Additions Building (access from The Arts Centre Market Square) Christchurch 8013
Christchurch
Fri 19 Feb 2021, 11:00 am - 4:00pm
The Physics Room Contemporary Art Space
301 Montreal Street The Arts Centre Registry Additions Building (access from The Arts Centre Market Square) Christchurch 8013
Christchurch
7 days ago, Sat 20 Feb 2021, 11:00 am - 4:00pm
The Physics Room Contemporary Art Space
301 Montreal Street The Arts Centre Registry Additions Building (access from The Arts Centre Market Square) Christchurch 8013
Christchurch
6 days ago, Sun 21 Feb 2021, 11:00 am - 4:00pm
The Physics Room Contemporary Art Space
301 Montreal Street The Arts Centre Registry Additions Building (access from The Arts Centre Market Square) Christchurch 8013
Christchurch
Exhibitions, Visual Arts,
Wheelchair access, Accessible toilets, Mobility parking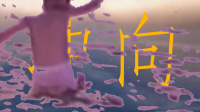 Monitor 3.1
Curated by Sean Kerr, Michelle Wang, and Jamie Hanton with a new commission by Qianye Lin and Qianhe 'AL' Lin

Exhibition preview: Friday 29 Janaury, 5:30pm
Exhibition runs: 30 January – 21 February 2021
Exhibition talk with Qianye Lin and Qianhe 'AL' Lin: Saturday 30 January, 2pm

Monitor 3.1 is the second part of a revisit and update to Monitor, an exhibition of moving image work from Aotearoa and abroad curated by Sean Kerr and David Watson in 1996. This new exhibition builds on the original curatorial framework and includes three programmes: a programme of commissioned collaborative work by emerging New Zealand artists, a three-part programme of recent work by national and international moving image practitioners, as well as a selection of work from the original Monitor exhibition.
This second part of the exhibition features the new collaborative commission Thus the Blast Carried It, Into the World 它便随着爆破, 冲向了世界 by Qianye Lin and Qianhe 'AL' Lin. Working with writing, sound, filmed, found, and animated footage, the work traces the story of 'It', whose journey unfolds (or folds in) as an unresolved series of beginnings. It is an audio-visual experience that seeks to heighten perception, deals with cognition and meaning structures, and explores narrative and language in their multiplicities.
Monitor 3.1 also contains the second and third parts of the screening programme. The second part curated by Jamie Hanton features a selection of international moving image work by Bona Park (KR), Heecheon Kim (KR), Rebecca Moss (UK), and Vajiko Chachkhiani (GE) and runs 23 January – 7 February 2021. The third and final part curated by Sean Kerr will begin on 9 February 2021.
Accompanying these two new programmes is a selection of work from the original Monitor exhibition, including work by: Lisa Reihana and Ani O'Neill, Paul Redican, Nathan Pōhio, Ronnie van Hout, Leigh Houliston, Kirstin Lucas, and Laura Parnes.
We would like to thank Ilam School of Fine Arts for their generous support of both Monitor 3.0 and Monitor 3.1.
--
Qianye Lin and Qianhe 'AL' Lin are siblings who work as a duo. Based in Tāmaki Makaurau and graduates of Elam School of Fine Arts, they work primarily in audio-visual installation, writing, and performance. They are interested in language and perspective through re-imagining and re-contextualizing the experiences of presence and immersion, as well as storytelling in the embodiment of a fragmented linguistic experience. Their recent exhibitions include What a Thrill, WHAT A SUCCESS!! (2020), a one night only exhibition at Papatūnga Gallery curated by James Tapsell-Kururangi.
Event Dates
The Physics Room Contemporary Art Space
Christchurch
301 Montreal Street The Arts Centre Registry Additions Building (access from The Arts Centre Market Square) Christchurch 8013

Sat 30 Jan 2021, 11:00 am
Sat 30 Jan 2021, 04:00 pm
The Physics Room Contemporary Art Space
Christchurch
301 Montreal Street The Arts Centre Registry Additions Building (access from The Arts Centre Market Square) Christchurch 8013

Sun 31 Jan 2021, 11:00 am
Sun 31 Jan 2021, 04:00 pm
The Physics Room Contemporary Art Space
Christchurch
301 Montreal Street The Arts Centre Registry Additions Building (access from The Arts Centre Market Square) Christchurch 8013

Mon 01 Feb 2021, 11:00 am
Mon 01 Feb 2021, 04:00 pm
The Physics Room Contemporary Art Space
Christchurch
301 Montreal Street The Arts Centre Registry Additions Building (access from The Arts Centre Market Square) Christchurch 8013

Tue 02 Feb 2021, 11:00 am
Tue 02 Feb 2021, 04:00 pm
The Physics Room Contemporary Art Space
Christchurch
301 Montreal Street The Arts Centre Registry Additions Building (access from The Arts Centre Market Square) Christchurch 8013

Wed 03 Feb 2021, 11:00 am
Wed 03 Feb 2021, 04:00 pm
The Physics Room Contemporary Art Space
Christchurch
301 Montreal Street The Arts Centre Registry Additions Building (access from The Arts Centre Market Square) Christchurch 8013

Thu 04 Feb 2021, 11:00 am
Thu 04 Feb 2021, 04:00 pm
The Physics Room Contemporary Art Space
Christchurch
301 Montreal Street The Arts Centre Registry Additions Building (access from The Arts Centre Market Square) Christchurch 8013

Fri 05 Feb 2021, 11:00 am
Fri 05 Feb 2021, 04:00 pm
The Physics Room Contemporary Art Space
Christchurch
301 Montreal Street The Arts Centre Registry Additions Building (access from The Arts Centre Market Square) Christchurch 8013

Sat 06 Feb 2021, 11:00 am
Sat 06 Feb 2021, 04:00 pm
The Physics Room Contemporary Art Space
Christchurch
301 Montreal Street The Arts Centre Registry Additions Building (access from The Arts Centre Market Square) Christchurch 8013

Sun 07 Feb 2021, 11:00 am
Sun 07 Feb 2021, 04:00 pm
The Physics Room Contemporary Art Space
Christchurch
301 Montreal Street The Arts Centre Registry Additions Building (access from The Arts Centre Market Square) Christchurch 8013

Mon 08 Feb 2021, 11:00 am
Mon 08 Feb 2021, 04:00 pm
The Physics Room Contemporary Art Space
Christchurch
301 Montreal Street The Arts Centre Registry Additions Building (access from The Arts Centre Market Square) Christchurch 8013

Tue 09 Feb 2021, 11:00 am
Tue 09 Feb 2021, 04:00 pm
The Physics Room Contemporary Art Space
Christchurch
301 Montreal Street The Arts Centre Registry Additions Building (access from The Arts Centre Market Square) Christchurch 8013

Wed 10 Feb 2021, 11:00 am
Wed 10 Feb 2021, 04:00 pm
The Physics Room Contemporary Art Space
Christchurch
301 Montreal Street The Arts Centre Registry Additions Building (access from The Arts Centre Market Square) Christchurch 8013

Thu 11 Feb 2021, 11:00 am
Thu 11 Feb 2021, 04:00 pm
The Physics Room Contemporary Art Space
Christchurch
301 Montreal Street The Arts Centre Registry Additions Building (access from The Arts Centre Market Square) Christchurch 8013

Fri 12 Feb 2021, 11:00 am
Fri 12 Feb 2021, 04:00 pm
The Physics Room Contemporary Art Space
Christchurch
301 Montreal Street The Arts Centre Registry Additions Building (access from The Arts Centre Market Square) Christchurch 8013

Sat 13 Feb 2021, 11:00 am
Sat 13 Feb 2021, 04:00 pm
The Physics Room Contemporary Art Space
Christchurch
301 Montreal Street The Arts Centre Registry Additions Building (access from The Arts Centre Market Square) Christchurch 8013

Sun 14 Feb 2021, 11:00 am
Sun 14 Feb 2021, 04:00 pm
The Physics Room Contemporary Art Space
Christchurch
301 Montreal Street The Arts Centre Registry Additions Building (access from The Arts Centre Market Square) Christchurch 8013

Mon 15 Feb 2021, 11:00 am
Mon 15 Feb 2021, 04:00 pm
The Physics Room Contemporary Art Space
Christchurch
301 Montreal Street The Arts Centre Registry Additions Building (access from The Arts Centre Market Square) Christchurch 8013

Tue 16 Feb 2021, 11:00 am
Tue 16 Feb 2021, 04:00 pm
The Physics Room Contemporary Art Space
Christchurch
301 Montreal Street The Arts Centre Registry Additions Building (access from The Arts Centre Market Square) Christchurch 8013

Wed 17 Feb 2021, 11:00 am
Wed 17 Feb 2021, 04:00 pm
The Physics Room Contemporary Art Space
Christchurch
301 Montreal Street The Arts Centre Registry Additions Building (access from The Arts Centre Market Square) Christchurch 8013

Thu 18 Feb 2021, 11:00 am
Thu 18 Feb 2021, 04:00 pm
The Physics Room Contemporary Art Space
Christchurch
301 Montreal Street The Arts Centre Registry Additions Building (access from The Arts Centre Market Square) Christchurch 8013

Fri 19 Feb 2021, 11:00 am
Fri 19 Feb 2021, 04:00 pm
The Physics Room Contemporary Art Space
Christchurch
301 Montreal Street The Arts Centre Registry Additions Building (access from The Arts Centre Market Square) Christchurch 8013

7 days ago, Sat 20 Feb 2021, 11:00 am
7 days ago, Sat 20 Feb 2021, 04:00 pm
The Physics Room Contemporary Art Space
Christchurch
301 Montreal Street The Arts Centre Registry Additions Building (access from The Arts Centre Market Square) Christchurch 8013

6 days ago, Sun 21 Feb 2021, 11:00 am
6 days ago, Sun 21 Feb 2021, 04:00 pm