AEIOU - Explore the Māori Alphabet
Sat 10 Aug 2019, 10:00 am
Sun 03 Nov 2019, 04:00 pm
Ashburton Art Gallery
327 West Street
Ashburton
Exhibitions, Visual Arts, Canterbury Region,
Wheelchair access, Accessible toilets, Mobility parking
Exhibition open 10 August - 3 November 2019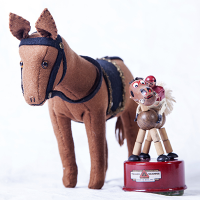 AEIOU is an entertaining, family exhibition all about the Māori alphabet. Enjoy learning Māori words through a diverse mix of objects from the Rotorua Museum collection. From Aotearoa (New Zealand) to whare (house), ngata (snail) to hoiho (horse) visitors will have fun exploring this eclectic mix of items from a different perspective.
Kereama Taepa (iwi affiliations), a Rotorua based artist designed the 15 letters of the Maori alphabet which form the framework for the exhibition. These eye-catching, imaginative letters incorporate Maori design elements and feature items beginning with that letter of the alphabet. These letters are then paired with objects and artworks from the Rotorua Museum and Ashburton Art Gallery.