Reviews
ArtBeat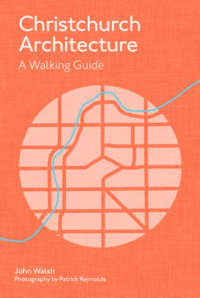 Peter Simpson, Colin McCahon: Is This The Promised Land? Vol. 2: 1960-1987
Auckland University Press, RRP $79.99. ISBN: 9781869409081
The second volume of Simpson's epic study of New Zealand's most enduring artistic presence was every bit as meticulously researched and beautifully illustrated as the first volume There is Only One Direction (2019).
Anthony Byrt, The Mirror Steamed Over: Love and Pop in London, 1962
Auckland University Press, RRP $45.00. ISBN: 9781869409104
Auckland University Press remains the insurmountable standard for New Zealand art publishing. Byrt provides an exhilarating look into a pivotal year, give or take, in the formation of one of New Zealand's best-known artists.
Christina Barton, Billy Apple®: Life / Work
Auckland University Press, RRP $75.00. ISBN: 9781869409135
Still with AUP and Billy Apple, a useful whirlwind overview of a complicated man and his usually uncomplicated work.
John Newton, Llew Summers: Body and Soul
Canterbury University Press, RRP $65.00. ISBN: 9781988503141
An intimate look at the life and work of a Canterbury legend, from Summers' beginnings as a self-taught artist through to his mastery across media of the human form as a highly visible sculptor outside the hierarchies of the art world.
Vincent O'Sullivan, Ralph Hotere: The Dark is Light Enough
Penguin, RRP $45.00. ISBN: 9780143775157
A compelling and nuanced study of one of New Zealand's greatest painters told with nuance, dignity and free of art world agendas by a major literary voice.
Paul and Fran Dibble, Paul Dibble X: A Decade of Sculpture 2010-2020
David Bateman, RRP $69.99. ISBN: 9781988538419
Bird and human form in bronze have been the chief preoccupation of New Zealand sculptor Paul Dibble for the last ten years. This is a valuable guide to that work.
Felicity Milburn, D. John Freeman-Moir, Robin Woodward, Rosa Shiels, Barbara Speedy, Graham Bennett: Around Every Circle
Ron Sang, RRP $85.00. ISBN 978047350472
A beautifully illustrated book (Ron Sang books are rarely otherwise) documenting the career of an uncompromising New Zealand artist who explores the relationship between sculpture, place, and the natural world.
Martin Edmond, Endless Yet Never
McCahon House, RRP $25.00.
A handy pocket-sized bound version of an essay meditation on McCahon's work originally intended by Edmond to be a part of his 2011 book Dark Night: walking with McCahon (AUP), but was omitted. The essay can also be found on Sydney reviewofbooks.com, but for those of us who prefer reading to be a tactile experience this is wonderful.
John Walsh and Patrick Reynolds, Christchurch Architecture: A walking guide
Massey University Press, RRP $19.99, ISBN: 9780995123014
Of particular interest to Cantabs, this delightful guide by John Walsh, Communications Director of the New Zealand Institute of Architects, and architectural photographer Patrick Reynolds suggests six pedestrian routes to take you to sixty buildings old and new.
James Herries Beattie, et al, House of Treasures: 150 Objects from Canterbury Museum Ngā Taonga Tuku Iho
Canterbury Museum, RRP: $70.00. ISBN: 9780473522926
Canterbury Museum is home to some 2.3 million taonga, most of which is never seen by the public. This book tells an extraordinary story of people, place and institution picked out in 150 artefacts from the collection.

IMAGES
Peter Simpson, Colin McCahon: Is This The Promised Land? Vol. 2: 1960-1987
John Walsh and Patrick Reynolds, Christchurch Architecture: A walking guide