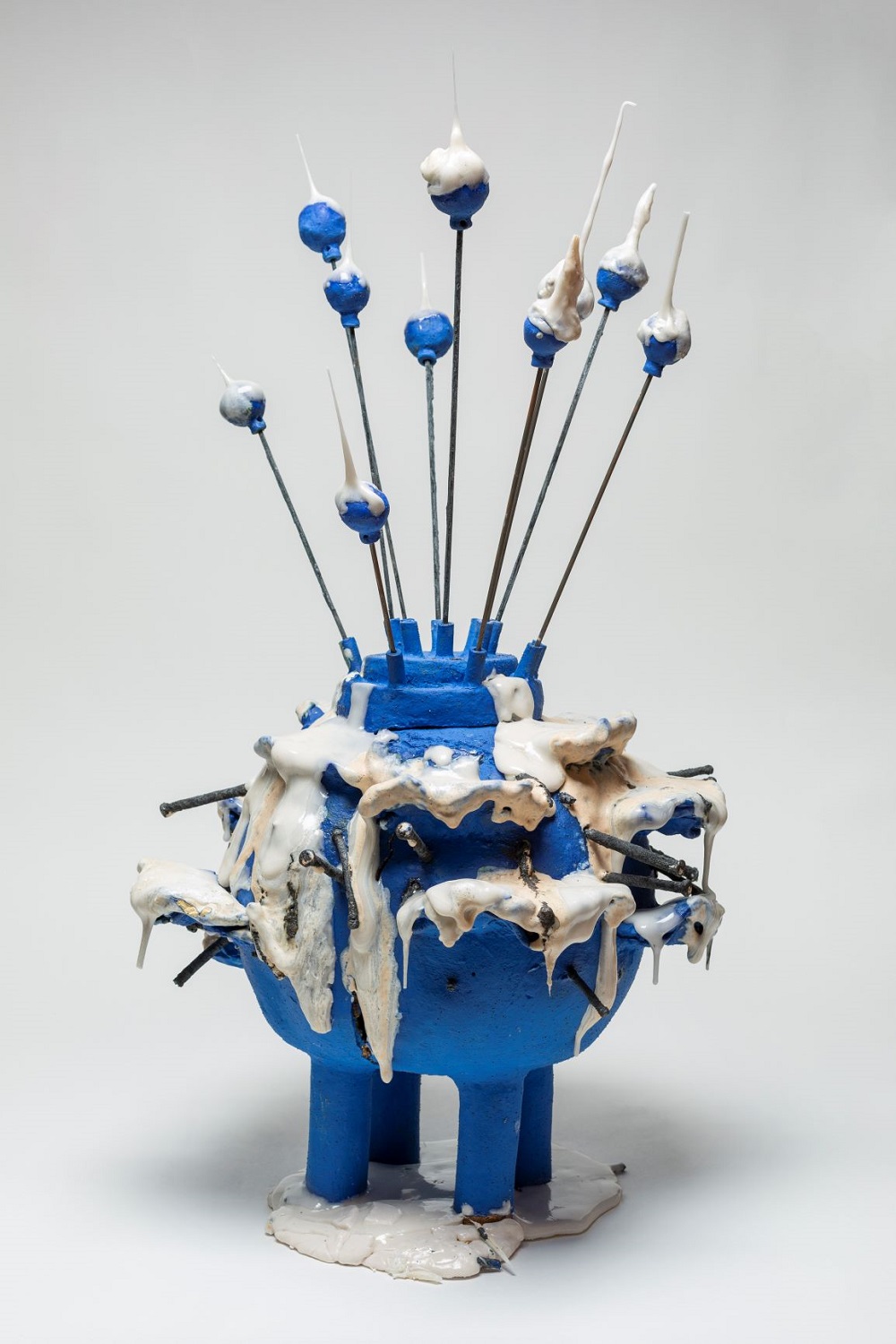 Andrea du Chatenier, Bluebloom, 2020, ceramic, steel
'The National is now five times larger than the space I started in. I am now able to show larger-scale works which means I am able to diversify, and I am very interested in the intersection of other contemporary practice. I am able to explore this within my exhibition programme. My artists know I have an audience for three dimensional, tactile and object-based works and the handmade is a thread that goes throughout my gallery's programme with attention upon the quality of an idea. My recent show in June, Andrea du Chatenier' Eigenleben, represents a lot about what I do'.
As the recipient of the Premier Portage Award in 2017, Billing says that she found out about du Chatenier through writer and collector of ceramics, Richard Fahey, 'showing me the exhibition catalogue for her Sarjeant Gallery from last year. Seeing such a large body of Andrea's work, got me excited. There is a rule-breaking / boundary pushing and freedom with her ceramics, and that fits well with my programme'.
Director of The National, Caroline Billing on the current agenda and state of her contemporary jewellery gallery
July 2021 Edition SEE IT HERE.